Our Specialist
Emily Yu, B.Sc (Hon), D.Ch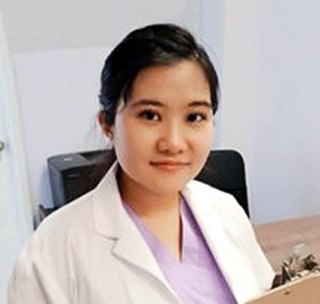 Emily Yu, B.Sc (Hon), D.Ch
Emily Yu, B.Sc (Hon), D.Ch is a Chiropodist specializing in the holistic treatment of foot, ankle and heel pain and individualized care.

Emily Yu achieved her Bachelor of Science degree from the University of Toronto - Woodsworth College, graduating with honors in 2010. She then decided to pursue her career in Chiropody, attending the Michener Institute for Applied Health Sciences, also in Toronto, Canada, where she achieved a Graduate Advanced Diploma of Health Sciences (Chiropody), in 2013.

Years of practice and experience have given Ms. Yu a solid foundation in treating various foot and ankle conditions. She believes strongly in developing positive relationships with her patients, which is key to their treatment, recovery, and in maintaining wellness. Ms. Yu is fluent in English, Mandarin and Cantonese.